My consistency with What I Wore Wednesday is a direct result of my laundry pile, for your information...and also the weather. It's so hard to care about getting dressed when you are going to cover it up with a non-flattering winter jacket. And how does that quote go, "I hate to waste a great outfit on a nondescript day..." Yes, that one.
I finally bought a pair of
TOMS
last weekend. Sparkly ones, at that. I've been eyeing them and drooling for months now and since it looks like the snow is finally gone (fingers, toes, and eyes crossed) I nabbed a pair and brought them home. For every pair of shoes you buy, TOMS will give a pair to a child in need. Pretty awesome if I do say so myself.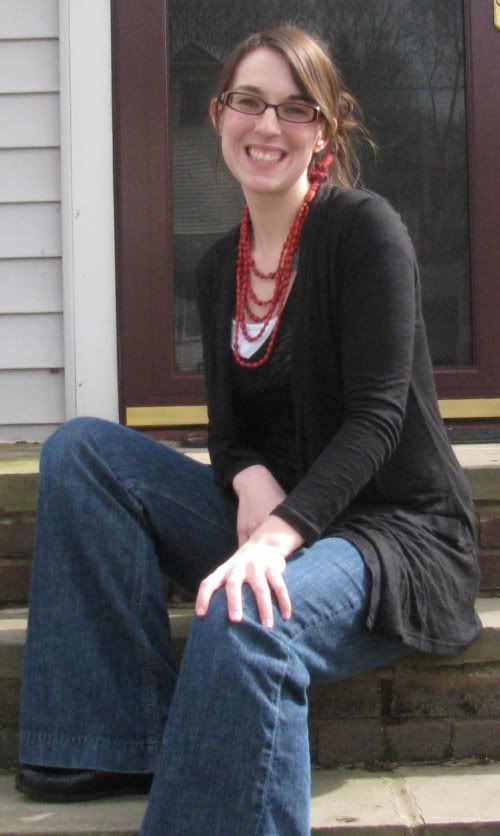 jeans--thrifted
Shirt - Francesca's
sweater - H&M
necklace -
noonday collection, from Kampala with love
Sparkly Toms....i heart them.

shirt - Francesca's
skirt - target
necklace - MercyHouseKenya
my TOMS, again.
The weather here has been gorgeous so I kicked my kiddies to the backyard and have been washing muddy clothes all week! I say kicked, but it was more like they were clawing at the doors like a puppy who's been in his crate for a day to get outside.
In other news, I painted my living room, so later this week I'll be showing off pictures of that....including my picture frames that I'm in love with....even though they don't have MY pictures in them yet. Details.
Lastly, I'm writing a series called 31 Days to Become a Better Writer over at Allume.com. I would love to have you join us!