when preparing for a blogging conference or really any gathering of persons upon whom you want to make a good impression, the tendency to overpack and obsess surfaces. I drove to the Relevant Conference so not only did I WANT to overpack, I COULD overpack. I also blame my dad a little bit. Just a tiny, teeny, eensy weensy bit. Growing up he was all about being prepared, so I took his outlook on life and applied it to my wardrobe in that since I had an urpy eight month old with me, I really
might
go through three outfits a day--right? {snort}
I had two amazing sponsors for clothing and accessories. The
Terra Collection
provided me with some kick-butt t-shirts whose pictures my camera decided to kick right to digital oblivion. The
Noonday Collection
allowed me to wear their beautiful
Kampala with Love
necklace. This has been so much fun to wear and it is easily my favorite necklace. ever.
Normally I keep my inner goof hidden pretty well.
This time it was caught on camera.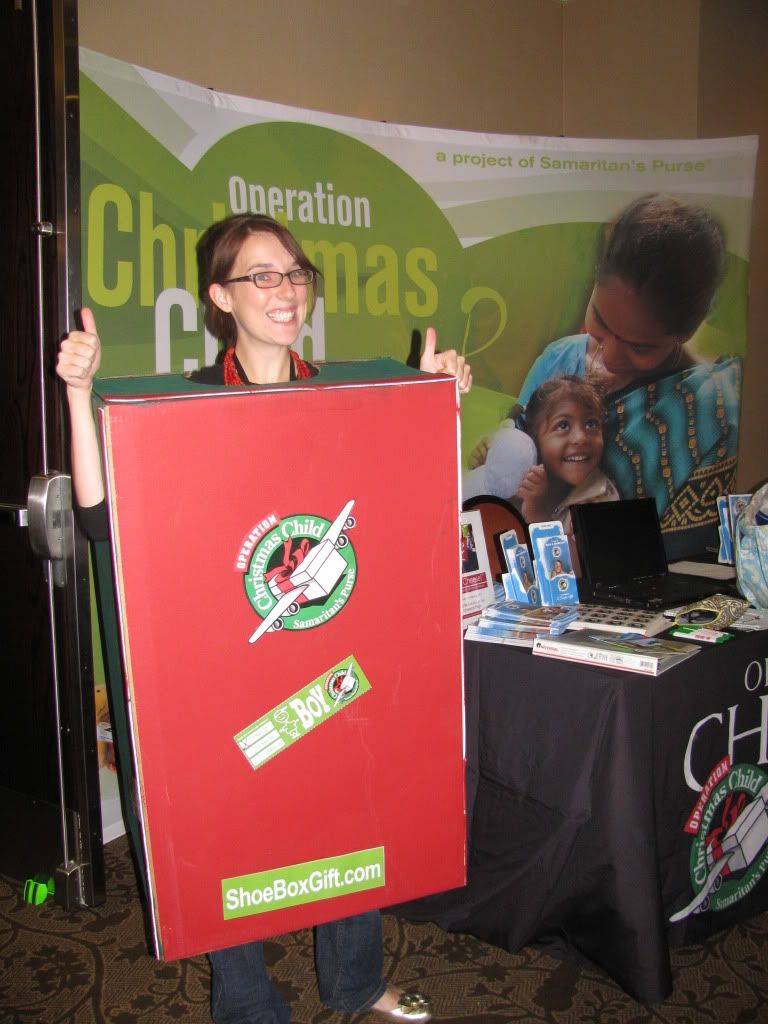 And my most slammin' outfit of the week begs the question,
have you filled your shoebox for Operation Christmas Child yet?